Integrated systems
T-DRILL offers flexible customized tube and pipe fabrication solutions for a vast variety of tubing needs. As a pioneer in the field, T-DRILL has the capability to create special machinery solutions to meet its customer's unique manufacturing requirements and to increase their productivity in a highly effective way.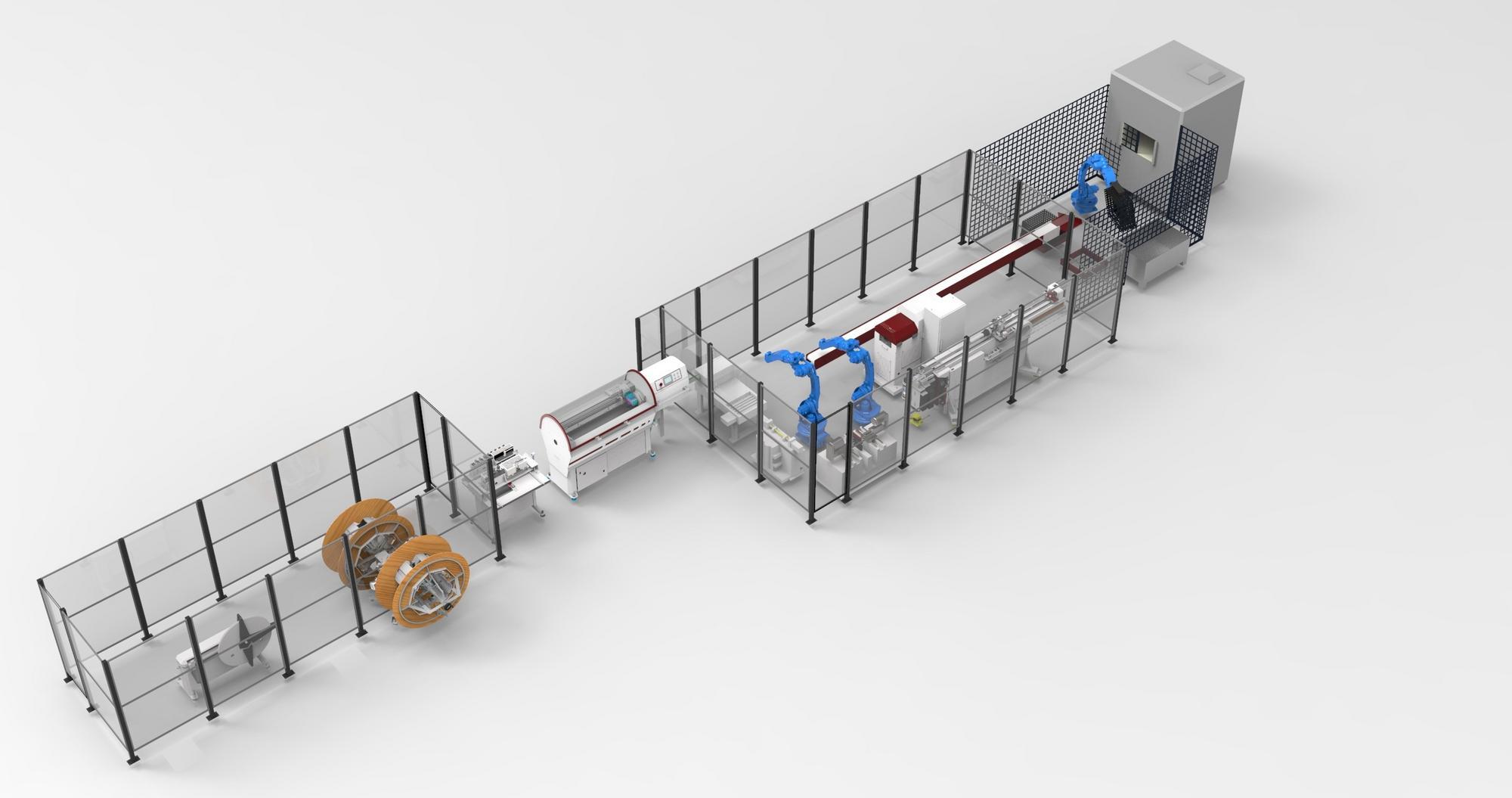 System integration involves integrating existing or new, often disparate systems in such a way that focuses on increasing value to the customer (e.g., improved product quality and performance and increasing capacity) while at the same time providing value to the company (e.g., reducing operational costs and improving response time).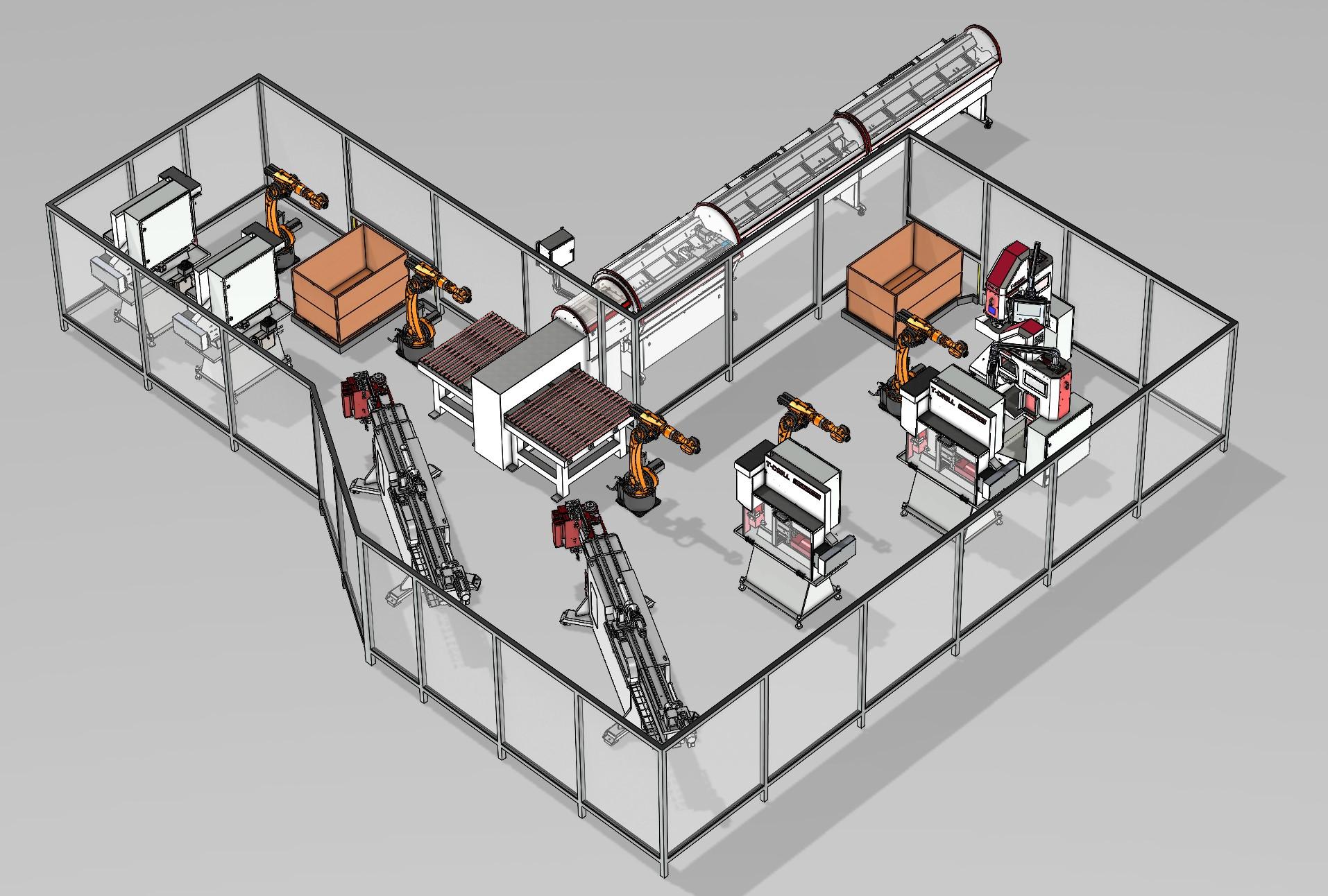 T-DRILL integrated system typically consists of an entire production cell or part of that and is including for example one or more of T-Drill industrial machine(s) (collaring, cutting or tube end forming machines), bending machine, tube marking machine, another industrial process machine (s), robot(s) and automation system which integrate each machine to the automation control system enabling to operate the entire production cell from a main industrial computer. The system is Industry 4.0 ready and has remote access to process data and reports to be seen and analyzed remotely utilizing the TD-Vault Online Cloud system.
System integration projects are specified together with the customer and T-Drill will take full responsibility for a customized system, including design, development, automation, manufacturing, assembly, Industry 4.0 readiness, remote connection, documentation, Factory and Site Acceptance Tests, installation, training, commissioning, and service agreements.
The modular design of T-DRILL machines and equipment allows us to meet industry-specific requirements and offer optimized tube and pipe manufacturing solutions. Stand-alone machines can be integrated into Flexible Manufacturing Systems that are able to produce various types of products. With carefully designed unmanned production, manufacturing costs can be minimized.
T-DRILL'S INTEGRATED SYSTEMS
T-DRILL offers flexible customized tube and pipe fabrication solutions for a vast variety of tubing needs. As a pioneer in the field, T-DRILL has the capability to create special machinery solutions to meet its customer's unique manufacturing requirements and to increase their productivity in a highly effective way. Here are few examples: