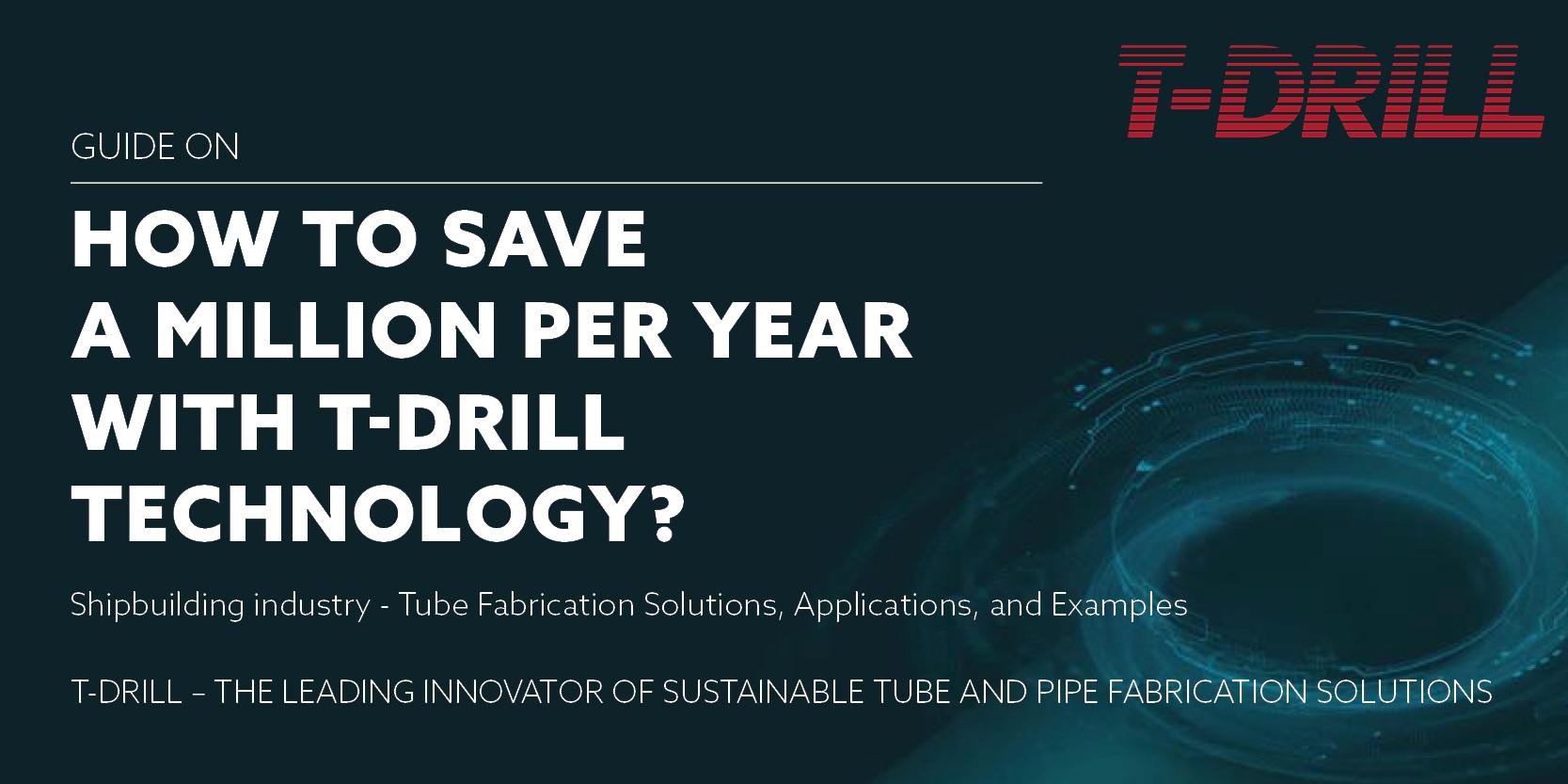 COMPARISON:
Welded Fittings vs T-DRILL Collaring & Flanging

Widely appreciated technology
T-DRILL solutions represent the world's leading edge in tube and pipe fabrication. This innovative technology is widely appreciated, used, and approved around the world as it suits multiple applications and industries.
The same T-DRILL principle has been used for decades to bring continuous improvement to our product range and is backed up with a strong emphasis on product development and after-sales support.
Order the guide by filling out the form below
This guide contains a compact information package about T-DRILL technology and its advantages to the shipbuilding industry.
You'll also get an inside look on an exciting real-life example of a shipyard that saved a million with T-DRILL Technology.