Chipless Cutting machine with End Forming & Nut Assembling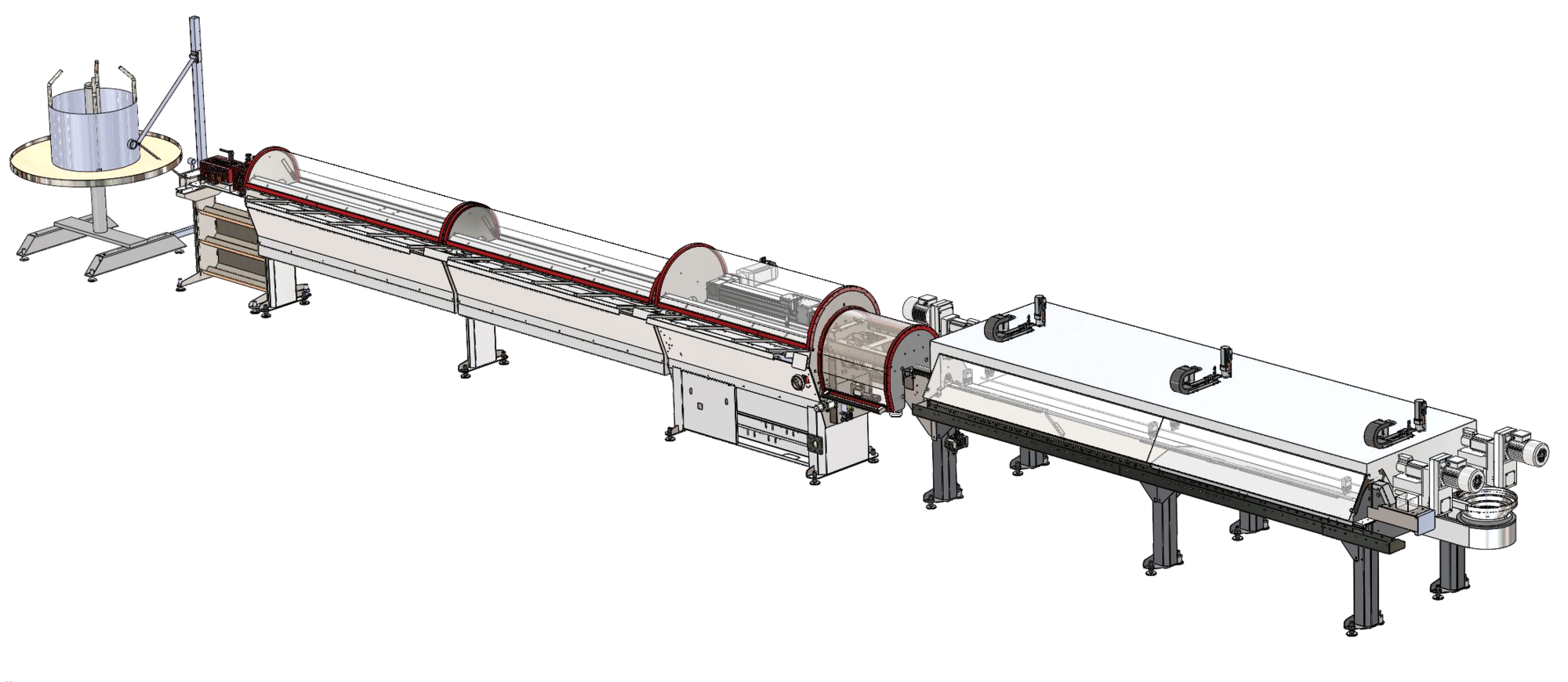 Principle:
Machine integrates four different functions: it cuts tubes chiplessly, peels insulation from both tube ends, insert nut to other end and end forms flange to tube end. All these functions are fully automatic.

Machine has tube decoiling device for tubes from coil and rackloader for straight lengths.
Key features:
Best possible cutting quality with T-DRILL chipless cutting method
4 different work stages integrated to one machine for optimized productivity
Accurate cutting length tolerances (+/- 0.1 mm)
Several cutting lengths automatically
Suitable for aluminum, copper, stainless steel and steel