SteelFab 2020
The Middle East Premier Trade Show for the Metal working, Metal manufacturing and Steel fabrication industry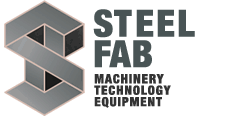 13.01.2020 - 16.01.2020
Expo Centre Sharjah | United Arab Emirates
4-800
T-DRILL is exhibiting at SteelFab in Sharjah!
We warmly welcome you to visit our Stand 4-800 at the Expo Centre Sharjah to discuss and discover T-DRILL's latest tube fabrication innovations!
These innovations include new Transportable Collaring Machine T-115 and Portable Collaring Machine T-65 SS for producing extruded outlets for butt welded joints. The machines are designed for stainless steel, but can be used even for copper tubes by changing the tooling.
While giving comparable quality to commercial tee fittings, the profit will increase since the machines eliminates cutting of pipe, two welded joints and the fitting cost. If tube polishing is required at the welding points, the machines reduces that, as well as any inspection costs. The branch pipe can be connected to a formed outlet either by orbital welding or by manual welding.
The industrial Collaring Machine T-115 fits perfectly for both factory and on-site use for many industries. The Portable T-65 SS is an ideal solutions to be used both in construction and renovation project, as well as in the demanding field conditions in maintenance, repair work and the process industry.
Below videos of the T-115 & T-65 SS, but at the SteelFab you are able to see the machines in action throughout the whole exhibition!