T-35 Portable Collaring Machine for Copper
The compact and efficient T-35 is designed for the most demanding tube installations. Leading contractors in plumbing, refrigeration and other tube and pipe manufacturing industries have found the T-DRILL T-35 to have all the profit producing capabilities that have been experienced by T-DRILL for decades.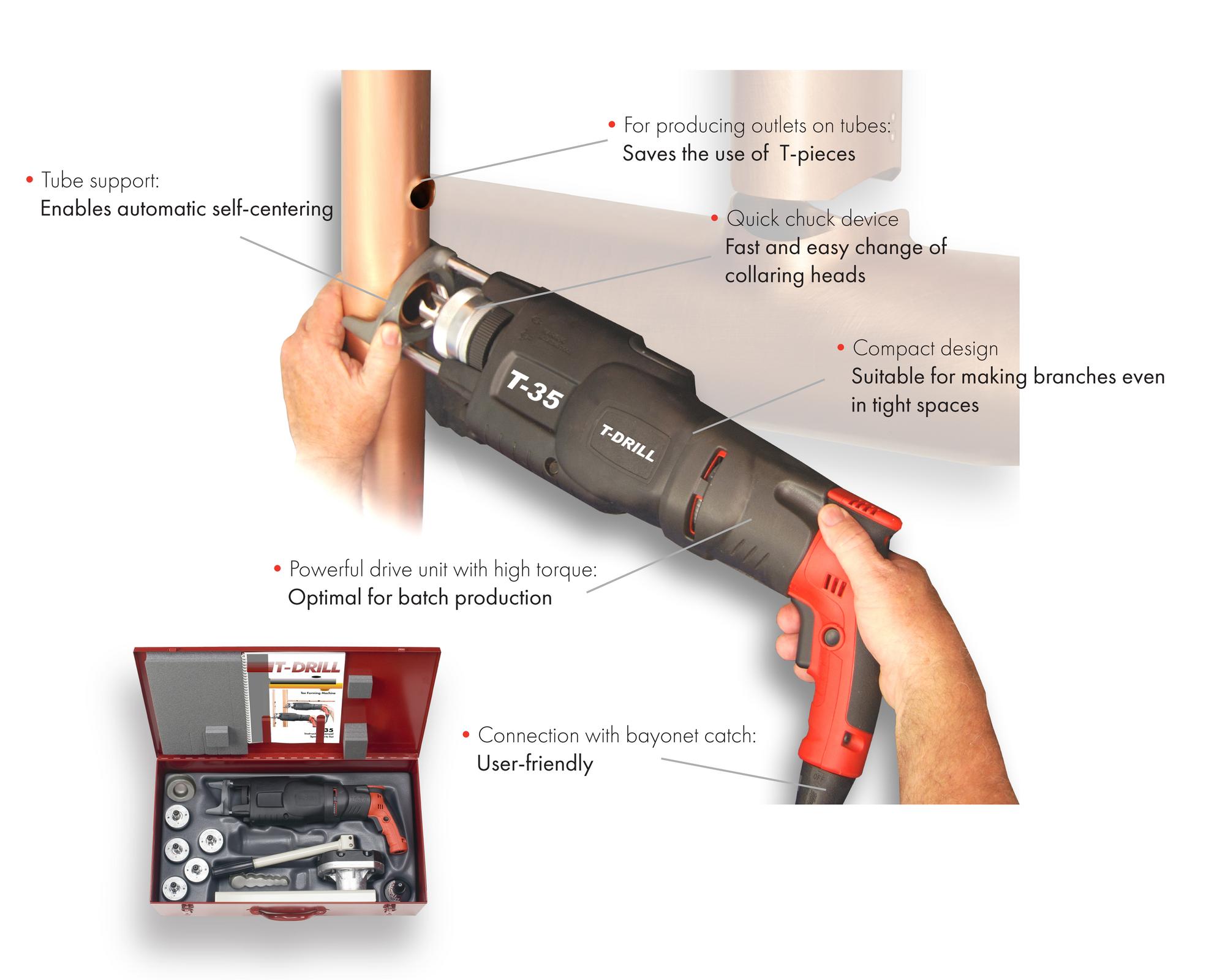 COMPARE YOURSELF!
Click the selected Excel chart below and use your own figures to replace the red ones. The costs by each method will be calculated automatically.
Cost Comparison between Capillary Fittings and T-DRILL Method
Cost Comparison between Press Fittings and T-DRILL Method

Watch the T-35 training video:
You might also need: