Sleep Easy Tonight by Making a TD-Care Service Agreement
T-DRILL offers their customers full service both during and after purchasing a T-DRILL product. T-DRILL installs and commissions new machines, trains the customer's staff to use them, handles the relocations and modernizations of existing machines and provides customers with spare parts and technical support. In addition, one of the most essential services that T-DRILL offers is the preventive and corrective maintenance of the machines. Maintenance, as well as other services, can also be done remotely to bring down costs and to save time.
To ensure that machines are taken care of in the best way possible, T-DRILL offers their customers two types of TD-Care Service Agreements. TD-CARE Standard includes yearly preventive maintenance, priority for the customer when ordering service, special service prices, the latest machine software installed during maintenance as well as technical support. TD-CARE Premium includes all of the above, with the addition of corrective maintenance with original spare parts. Service Agreements are tailored to respond to every customer's specific needs.
Preventive Maintenance Keeps Costs Down and Production Running
Making a Service Agreement is a vital part of taking care of a T-DRILL machine. The more valuable the machine is for the customer's production, the more important it is to keep it running. When T-DRILL is in charge of maintenance, possible problems are detected and fixed before they turn into malfunctions and bring production on halt. Regular maintenance also ensures that the customer will not end up with any surprising repairs, making it easier to budget the machine's costs.
In addition to being good for the customer's business, making a TD-Care Service Agreement is also good for the machine itself. The reliability and the quality of the machine improve with regular service, thus ensuring the quality of the customer's product. It also extends the machine's lifespan, giving the customer maximum benefit from their purchase. With regular maintenance, the customer has a better understanding of the machine and its condition.
Proven Methods and Decades of Experience
T-DRILL service engineers have decades of experience with the maintenance of T-DRILL machines. The engineers are professionals in all stages of the machines' lifespan – installation, user training and maintenance. All stages are all performed by all engineers, making their expertise exceptional. Working with the machines weekly ensures that they have up-to-date knowledge, whereas a mechanic only working with the machines once or twice a year might struggle with maintaining their know-how. T-DRILL is also starting to invest in more intricate machinery which makes their specific expertise crucial for the customers.
T-DRILL manufactures the tools they use for the machines themselves. If spare parts are needed, T-DRILL uses original spare parts with six months of guarantee. In case of malfunction, having a pre-purchased set of spare parts on hand minimizes the time the machine is out of use. Leaving maintenance services to T-DRILL ensures that repairs are done with proven methods and tools, giving the customer peace of mind.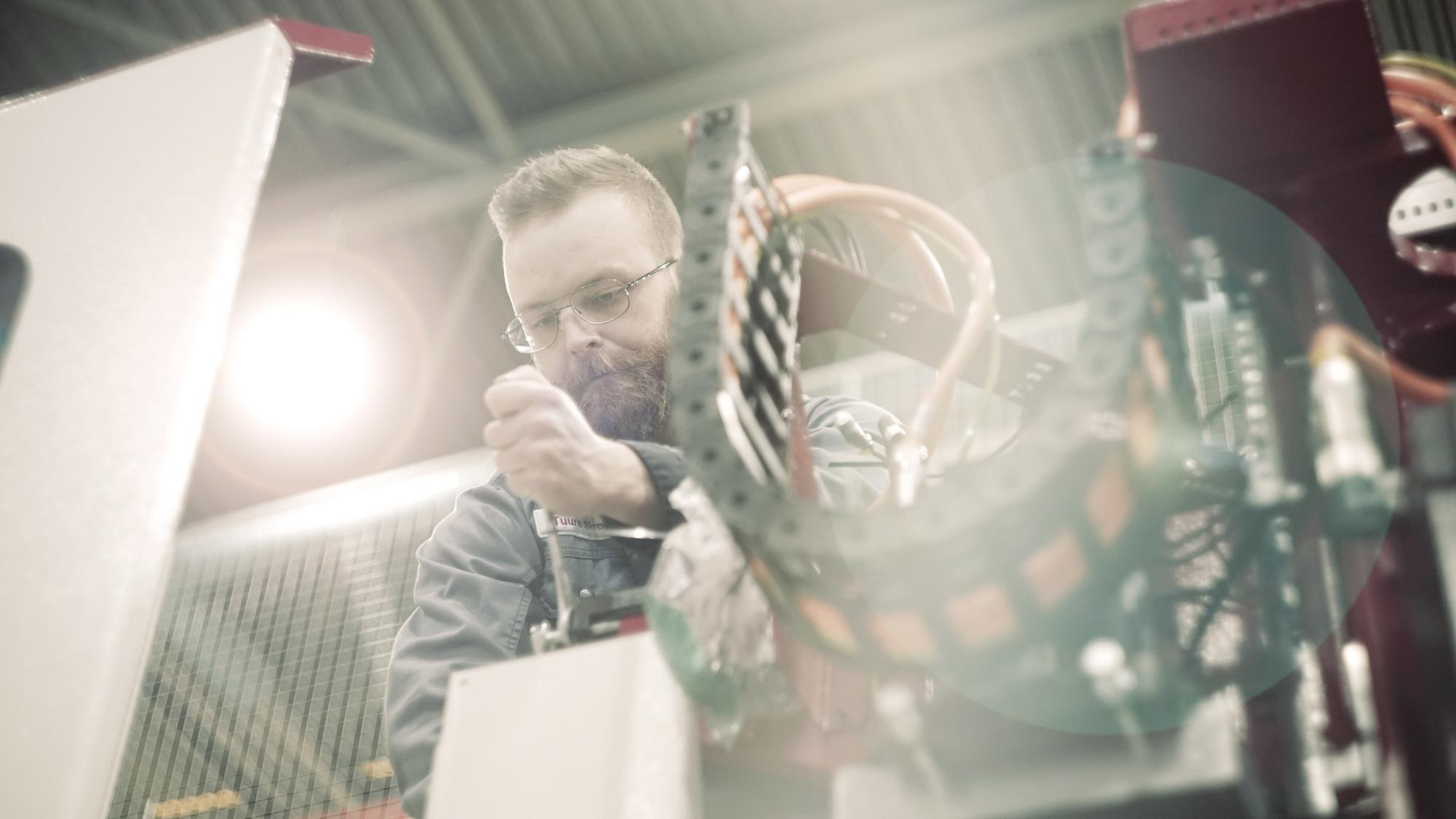 Want to sleep easy tonight? Contact T-DRILL Service!
T-DRILL Global Service
T-DRILL Oy | Laihia, Finland
Tel. +358-6-4753 344
Fax. +358-6-4753 300
E-mail: service(at)t-drill.fi
T-DRILL Service for USA, Canada & Mexico
T-DRILL Industries Inc. | Atlanta, USA
Tel. +1-770-381-4479
Toll-free +1-800-554-2730
E-mail: service(at)t-drill.com