MSV | International Engineering Fair
MSV's spotlight is Industry 4.0 and Digital Factory, i.e. digitisation in production, one of the key trends of the innovation process.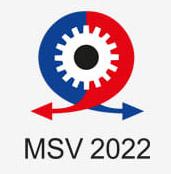 04.10.2022 - 07.10.2022
Brno Exhibition Centre, Brno | Czech Republic
Pavilion V / 071
The MSV International Engineering Fair is the most important industrial fair in Central Europe. The majority of visitors are professionals. Nearly 80% of those in attendance exert influence on business investment, and one third form part of the top management of their firms.
All key fields of machinery and electrical engineering industry are represented, with primary focus on machining and forming.
T-DRILL tehnology
Collaring technology with HFT-2000 SS demonstrations at T-DRILL stand.