AHR 2024
The event for HVACR

22.01.2024 - 24.01.2024
McCormick Place, Chicago, IL, USA
S8710
T-DRILL S-56 PC
The S-56 PC offers classic T-DRILL Collaring as well as OD Punching in one system. This allows the rapid production of C19400 Copper Iron (CuFe2P) Manifolds with 50% less material handling.
This system was specifically designed for the HVAC Industry to tackle the difficulties of manufacturing Coils with Copper Iron tubing used in high pressure C02 systems.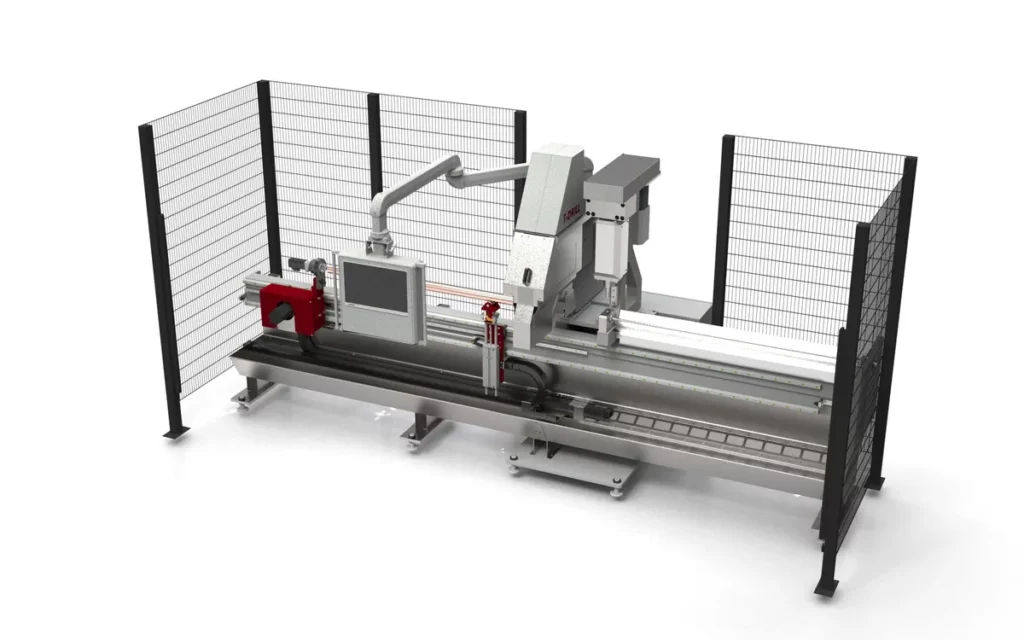 CHECK OUT ALSO OUR GUIDE:
CUT COSTS, IMPROVE EFFICIENCY, AND SAVE A MILLION PER YEAR WITH T-DRILL METHOD.
ONLINE CALCULATOR
Use the calculator to see how much you can save with T-DRILL method.