Special Flanging Machines for Larger Tubes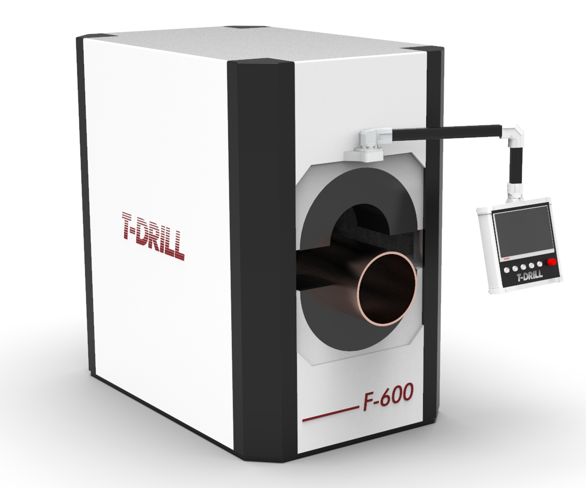 Principle:
With T-DRILL flanging technology, the flange joint can be fabricated very quickly and totally without welding. Therefore, for example X-ray inspection is not needed after flanging.
T-DRILL flanging technology has been widely in use in several industries (e.g. Process, Pulp and Paper, Chemical, Food and Brewery, Shipbuilding, Water and Waste water, District heating and cooling, Ventilation  and Stainless steel piping systems) already +30 years. Hence there are more than 100 of satisfied customers existing.
This T-DRILL technology has relevant standard approvals and the flange lips are formed according to dimensions defined by these standards.
In addition to T-DRILL standard flanging machines (up to DN 400 pipes), we are able to offer special flanging machines even for ~Ø1200 mm pipes or larger.
E.g. HVAC and aviation are typical industries where these larger special Flanging machines are needed.
In addition to 90 degree flanges, this new system will also provide e.g. 35-60 degrees flares.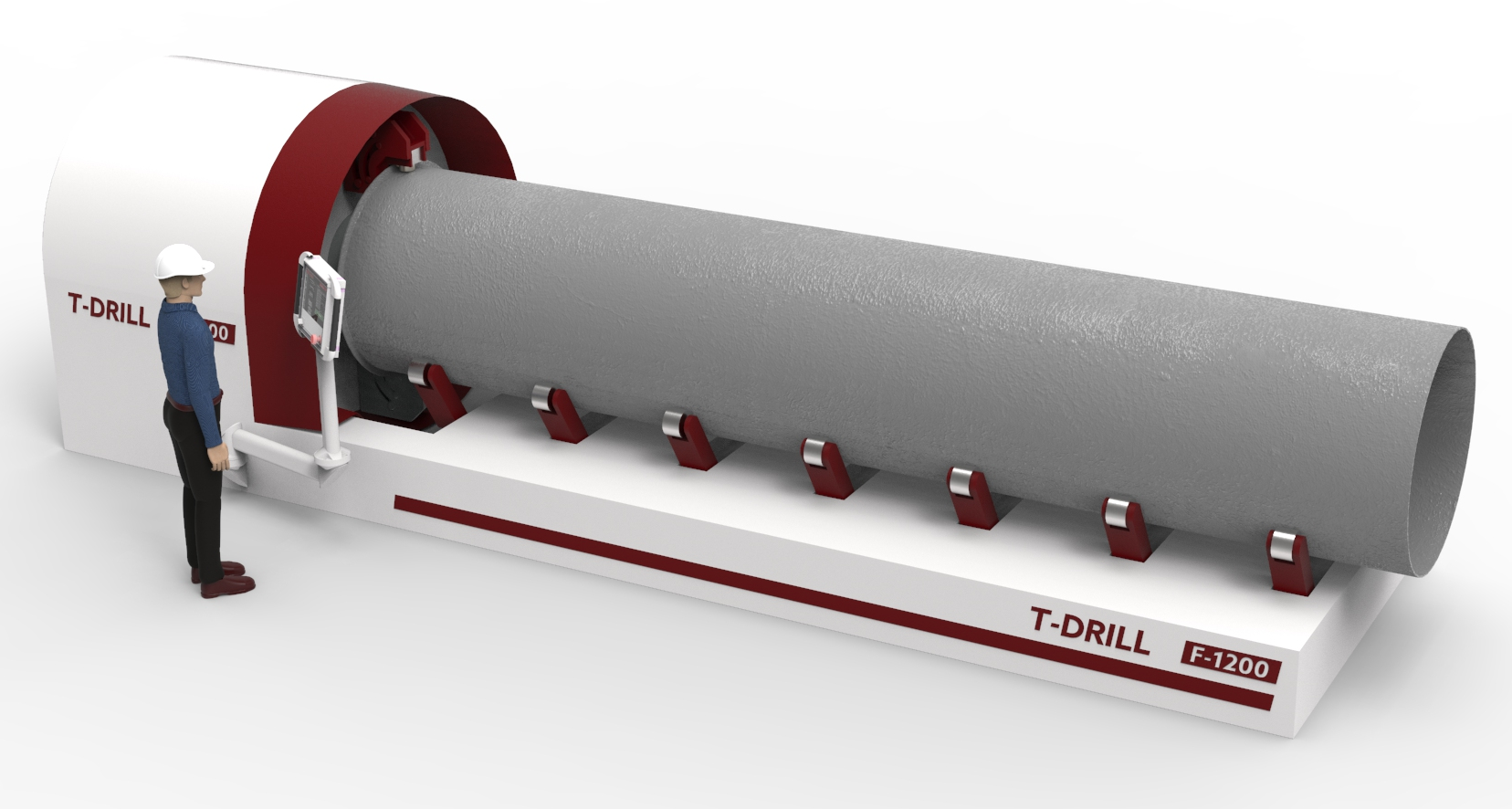 Key Features:
Flange joint can be executed totally without welding -> saves time, increase quality, no X-ray inspection, no stock fitting = much cost savings
No forming tool change, all pipe Ø sizes can be formed with same tool
For excellent quality, Individual pipe clamps needs to be changed for each pipe diameter
Suitable for all malleable materials e.g. Stainless steel, Carbon steel, Copper, CuNI, Aluminum.
Heating of material by gas burners, if necessary (especially with carbon steel)
Applicable for pipe wall thicknesses max ~10 – 12 mm steel (softer material can be greater)
Only "Vanstone" Flanging machine on the Market with capacity over 16 inch pipe diameter