Koja Oy, Finland
Koja Ltd. Has Continuously Deepened Their Collaboration with T-DRILL for 25 Years
Koja Group offers intelligent and energy-efficient HVAC technology and air handling solutions for ships and buildings. The company also provides industrial process fans. In addition to the parent company Koja Group Ltd., the globally operating group consists of Koja Ltd., Koja OOO, Koja USA Inc., Chiller Oy and Fennocon Oy. In 2021, the group had a turnover of €102,4 MM and employed around 450 people.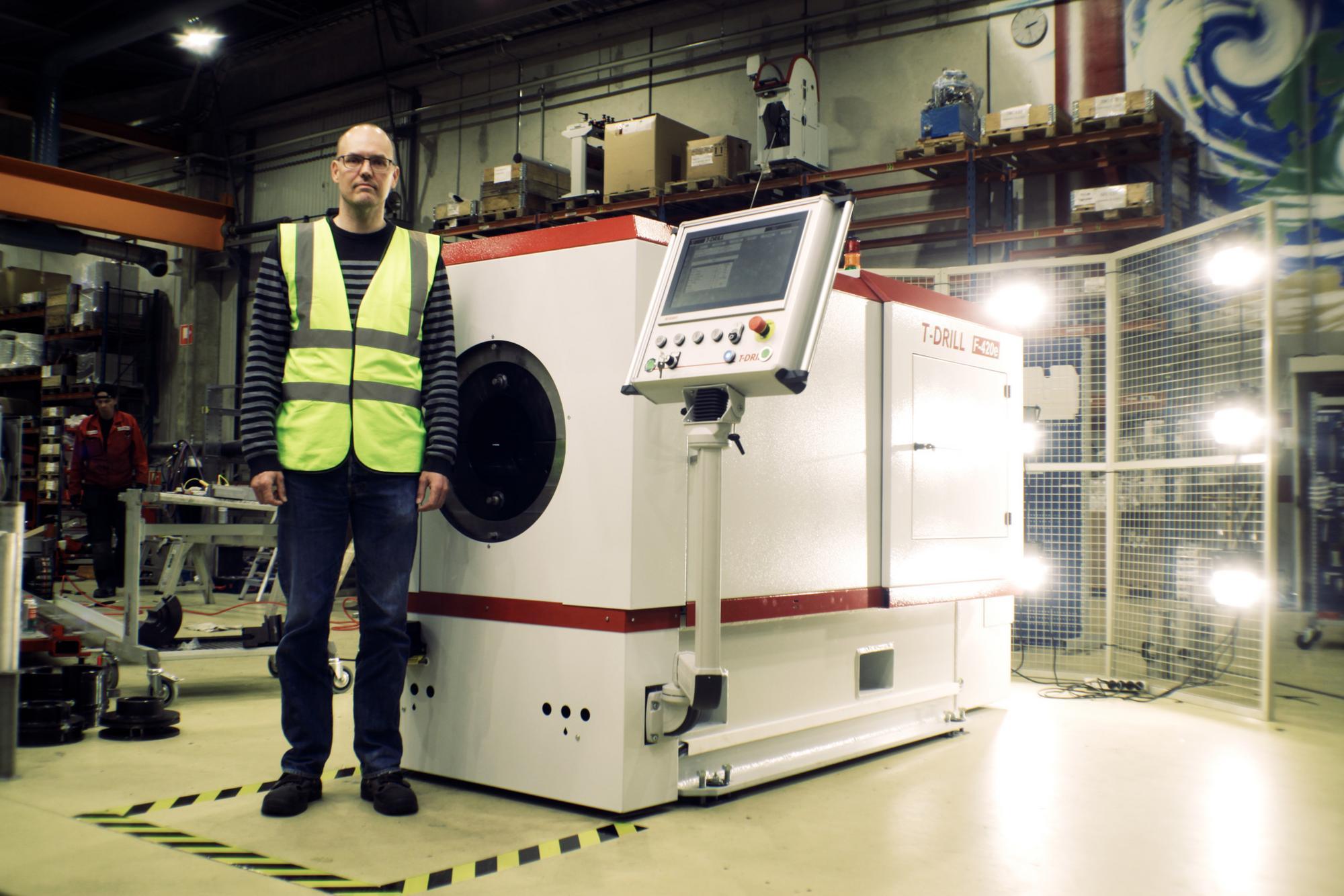 Koja Ltd.'s factory in Kurikka, Finland, uses T-DRILL machines for manufacturing heat exchangers for their air handling units. Koja has been trusting T-DRILL technology since 1997, when they purchased an S-20 MFT collaring machine. It was soon followed by a SP-110 tube end spinner. According to Koja's Purchase and Development Engineer Harri Tuomela, the machine is still in occasional use.
— We are talking about a 25-year-old machine. I believe that says a lot.
Since the 90's, Koja has purchased two T-DRILL machines for pipe collaring and branching. They have also renewed the machinery over the years.
— T-DRILL suggested we replace one of the older machines with a new, more efficient one. It was a prototype so we purchased it for testing. The machine's performance was outstanding – the "testing" has now been going on for two years.
"T-DRILL Machines Help Us Provide Our Customers with Highest Achievable Quality"
Koja and T-DRILL have collaborated in developing the machines. Koja has provided T-DRILL vital feedback on the machine's functions. The end result has been beneficial for both parties.
— T-DRILL had access to the machine's controls and received data on how we had used the machine. They were able to utilize this information in further development by doing some minor readjusting and updating.
Tuomela believes that meticulous testing and developing are the key factors behind T-DRILL's quality technology.
— These are tried and tested machines. The solutions that T-DRILL delivers are carefully designed. They do not offer customers unfinished products. As service providers ourselves, we only want to use the best possible technology in our production. T-DRILL machines help us provide our customers with products that have the highest achievable quality.
Sturdy, Reliable Machines That Stand the Test of Time
According to Tuomela, communication with T-DRILL has been seamless. T-DRILL is quick to respond to customers' needs via remote access. Receiving help on short notice ensures that there are no unnecessary delays in the customer's production.
— The communication between us is straightforward and unproblematic. Speaking the same language and being in the same time zone also makes collaboration smooth.
Tuomela is happy to recommend T-DRILL to others.
— T-DRILL stands out with reliability and quality. I have seen some flimsy machines made of questionable components. T-DRILL machines are sturdy and stand the test of time. I warmly recommend them to others.
Interested in starting your own journey with T-DRILL machines? Contact us!
Read more about Koja here