Ultra-fast Cutting Machine with Flying Saw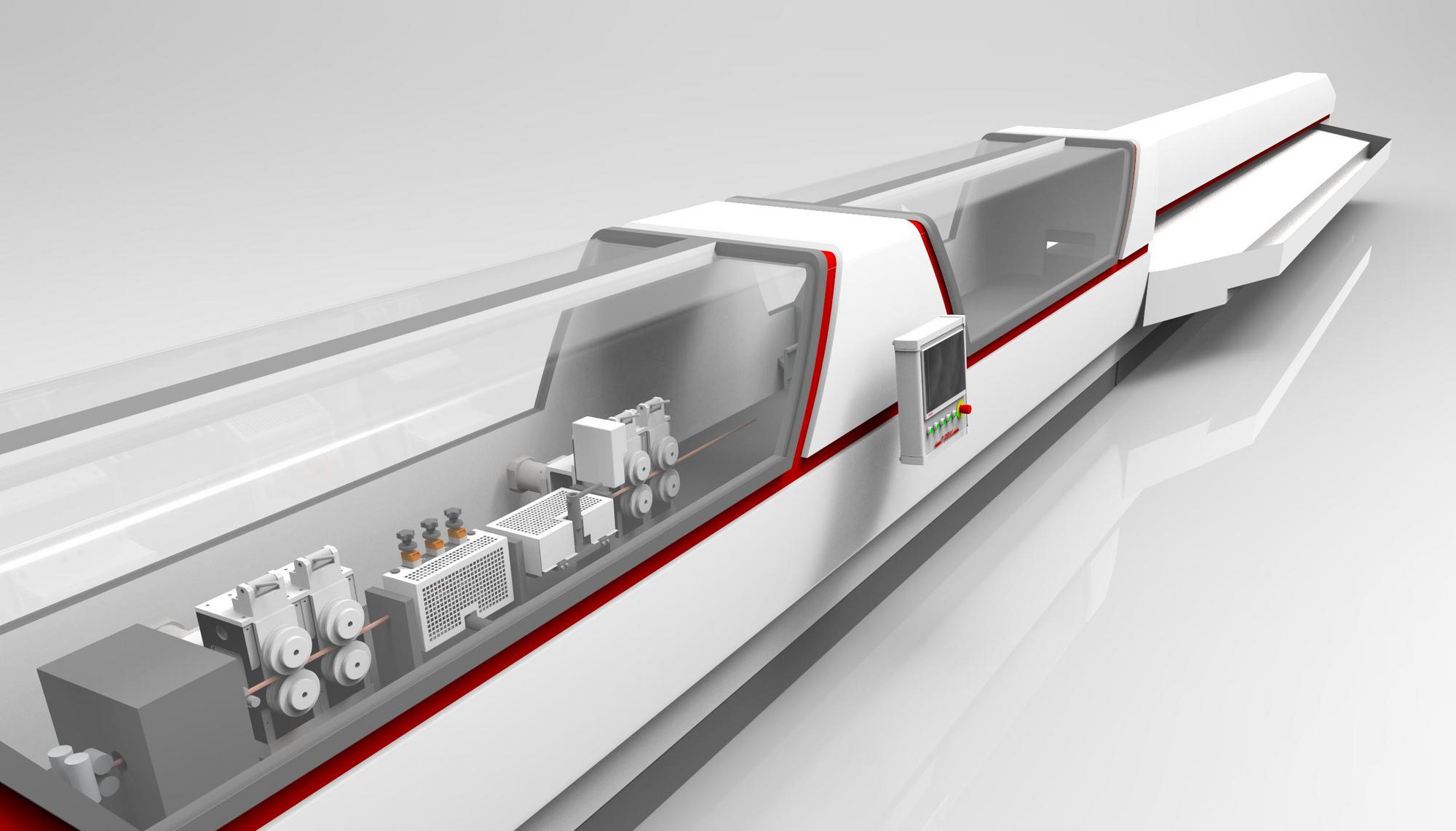 Principle:
In order to answer a customer need of ultra-fast cutting machine, we designed one with "Flying cutting" principle, where the coil is rotating constantly.
Tubes O.D. 4-12 mm are fed from horizontal coils (or directly from tube mill) and are cut by ultra-fast saw to lengths 300–10.000 mm. E.g. with O.D. 10 mm tube the max line speed is 160 m/min.
As an Industry 4.0. ready system, it provides countless possibilities. The system includes e.g. intelligent work queue handling and integration to the factory network, remote monitoring/trouble shooting from factory and/or from T-DRILL.
Key Features:
– Industry 4.0 ready
– Flying saw for tube diameters Ø4–12 mm
– Tubes from horizontal coils or directly from tube mill
– Cut lengths 300–10.000 mm
– Max. line speed 160 m/min with Ø 10 m tube