Collaring Machine for Automotive Silencer Mass Production
Principle:
In automotive silencer, there is outlet pipe for the exhaust gas. T-DRILL has created a special Collaring Machine for the cold forming of this hole. After T-DRILL process, customer will typically expand & weld the exhaust gas pipe to this hole fabricated by T-DRILL technology.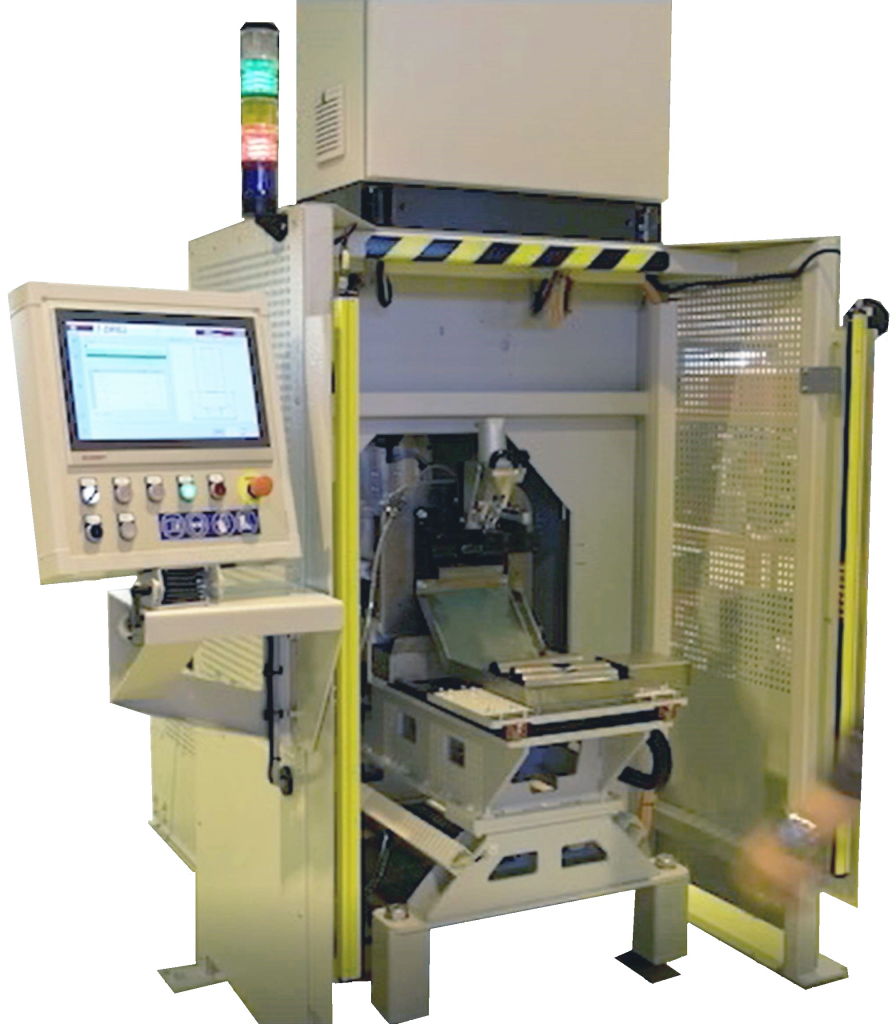 According to customer needs, T-DRILL will provide individual jigs for each model of exhaust silencer. The positioning and clamping is robust, quick & accurate.
Change over time from one silencer model to another takes minutes, not hours. Typical cycle time of the exhaust silencer production line is 20-30 seconds. In this time frame, all T-DRILL processes can be done, including the work piece change time.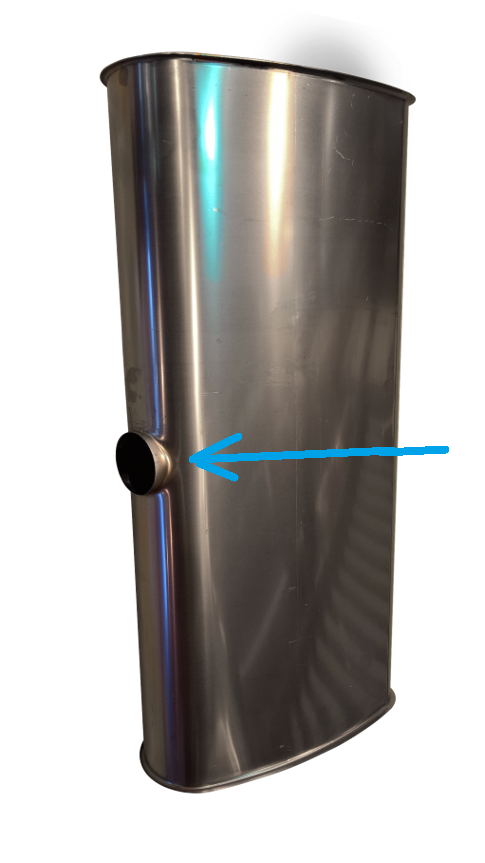 Key Features:
Movable & centralizing clamp. After collaring process, the clamp will automatically move out from the collaring position to unload/load position.
The machine is equipped with the pair of light cell for the operator safety, CE mark.
Individual clamping jigs for each silencer model.
Quick change over time for clamping jigs and collaring tools.
One operator needed to operate this machine.
The machine identifies that the silencer is loaded in a right way prior the collaring process.
Suitable for Ferritic- and Austenitic Stainless Steel, single- or two material layers.
Prior the T-DRILL collaring process, customer typically cuts Pilot holes by laser or punching.
Suitable for common silencer models
Collar (hole) inner diameter, max ~Ø80 mm.
Connection for remote service/update.