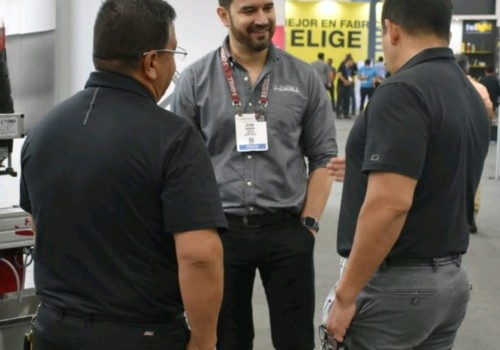 28.2.2023
Juan Ramón Has Worked with T-DRILL for Over 12 Years: "When I Introduce the Technology, People's Faces Light Up"
Juan Ramón from Jartool represents T-DRILL products in Mexico. Ramón has more than 12 years of experience of working with T-DRILL products. There are two main reasons for Ramón's devotion to T-DRILL: the people and the product.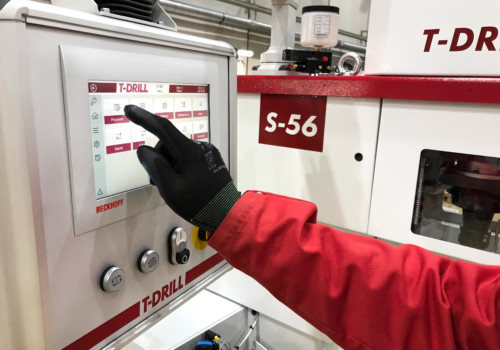 6.2.2023
Industria HVACR (încălzire, ventilație, aer condiționat și răcire) trece printr-o schimbare: T-DRILL dezvoltă soluții pentru tragerea ștuțurilor, fasonarea și presarea țevilor de cupru-fier (K65)
Sistemele T-DRILL au fost utilizate pentru producerea componentelor tubulare pentru domeniul HVACR de zeci de ani. Între 2010 și 2022, 72 % din mașinile de tras ștuțuri T-DRILL S-54 și S-56 și 68 % din mașinile de fasonat T-DRILL au fost livrate industriei HVACR. Numai în SUA, există în prezent peste 200 de mașini T-DRILL în uz activ în această industrie.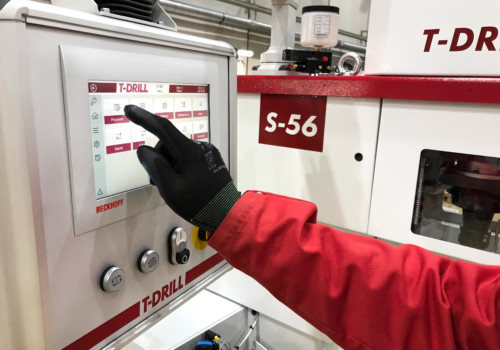 2.2.2023
The HVACR Industry Is Going Through a Shift: T-DRILL Developing Solutions for Collaring, Spinning and Punching Copper-Iron Tubes
T-DRILL systems have been used for producing tubular components for the HVACR field for decades. HVACR is currently going through a shift. As global warming increases, the use of synthetic refrigerants such as hydrofluorocarbons is increasingly restricted. One of the alternatives for HFCs is carbon dioxide, which a natural refrigerant with low environmental impact. The challenge of using CO2 is its high operating pressure. High amounts of pressure in the tubes puts even more emphasis on the durability of the system's joints. Since The T-DRILL method results in a more reliable, durable joint, it will continue to produce the safest tube assemblies for the HVACR industry as the use of CO2 increases.
8.12.2022
The T-DRILL Method is Taught in the Union Instructor Training Program – Positive Feedback from Both the Trainees and the Organizer
One of the classes taught in the Union Instructor Training Program is called Alternative Joining Methods. Among the methods taught in the class is the T-DRILL collaring method, introduced to the class by T-DRILL's Applications Engineer Dylan Howell.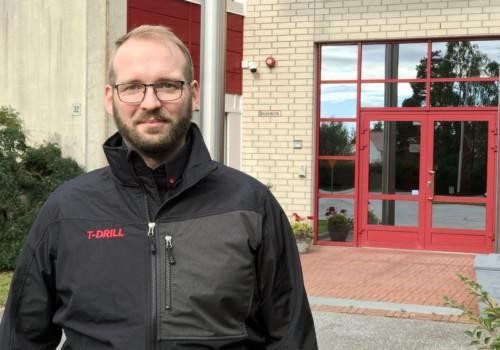 6.9.2022
Varying Tasks and Financial Stability Drew Export Manager Jaakko Anttila Back to T-DRILL
Jaakko Anttila had his first job at T-DRILL when he was just 15 years old. Today, Anttila works at T-DRILL as an Export Manager. In the years in between, Anttila obtained two degrees and worked in different positions at different companies and even operated as an entrepreneur.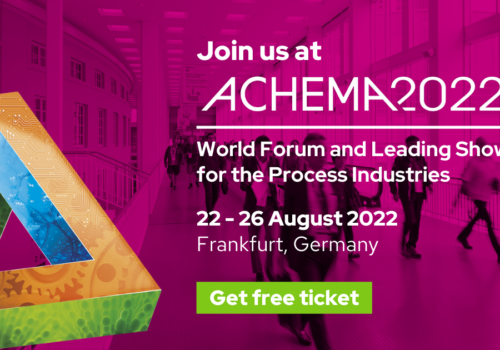 12.7.2022
T-DRILL summer plans in Frankfurt
We are inviting you to join us at Achema in August.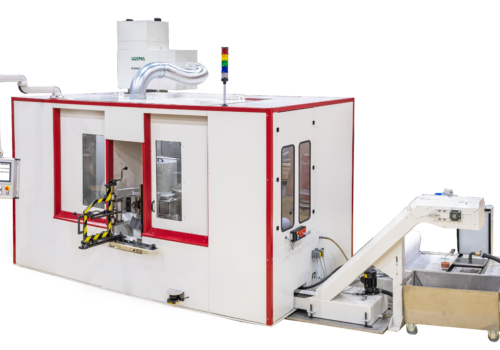 17.6.2022
Manufacturing T-fittings with a new TBC-115
Completely new Tube Branching Center for fastest T-DRILL T-fitting manufacturing ever.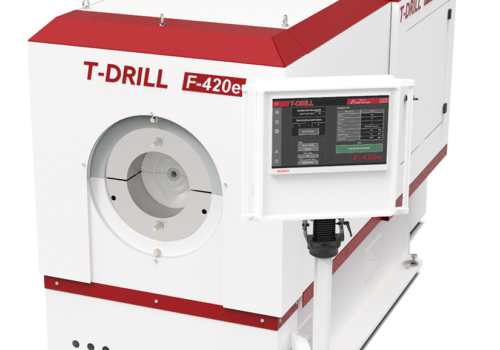 17.6.2022
New advanced flanging machine F-420e
Globally the first of its kind, T-DRILL's revolutionary Flanging Machine F-420e, is by far the most advanced flanging machine on the market – implemented with entirely programmable servo technology.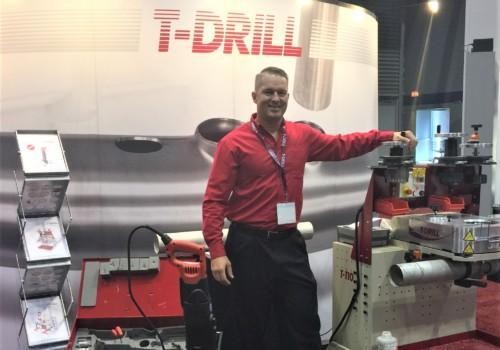 16.6.2022
Customers Benefit from T-DRILL Industries Inc.'s Local Service and Strategically Built Partnerships
T-DRILL Industries Inc. has managed to create a solid market in the US for almost 40 years. President Jarno Syrenius believes that the secret to their success lies in their products, local customer service and strategically built partnerships.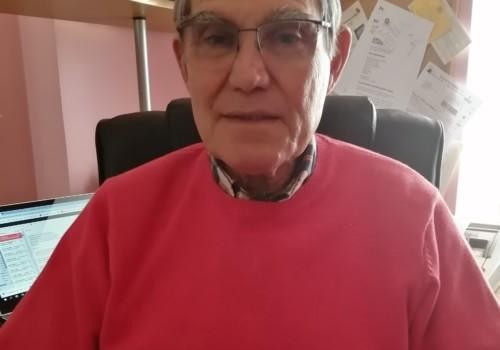 4.5.2022
A Lifetime with T-DRILL – Faith in Machines and Constant Development Kept Stephen Szyplinski Selling T-DRILL for 42 Years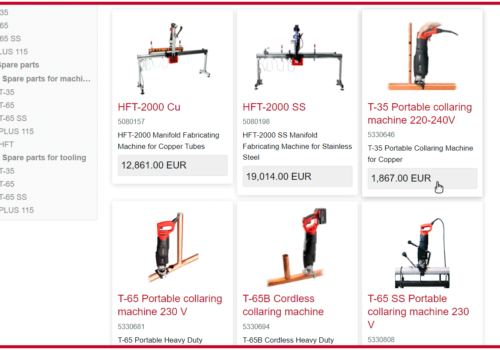 4.5.2022
Webshop open worldwide
T-DRILL's Webshop is now open worldwide
Our online store for portable tools is available now for all the countries in the world.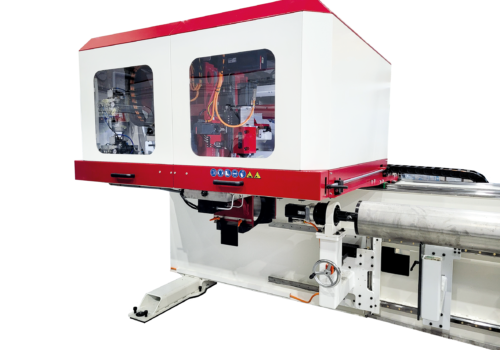 25.4.2022
Faster manifold collaring than ever before
We are pleased to introduce a new SEC-115 to be part of our selection. An automatic tool changer for five different collaring tools makes the production of manifolds with multiple collar diameters easier, faster, and more productive than ever before.

Partager sur les réseaux sociaux
Contactez-nous