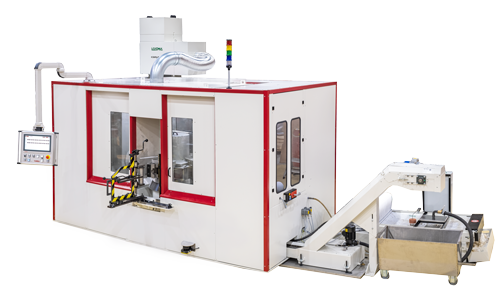 Rohrverzweigungszentrum für die
schnelle Herstellung von T-Stücken.
Die Maschine verfügt über einen
Drehtisch mit drei Bearbeitungseinheiten,
die es ermöglichen, die drei
Schritte des Prozesses gleichzeitig
durchzuführen.
Aushalsgrößen: 17 – 114,3 mm (³⁄8″ – 4″)
Grundrohrgrößen: 21,3 – 114,3 mm (¹⁄2 – 4″)
Rated power: 15 kW
Machine type: Industrial machines
Process: Collaring
TUBE BRANCHING CENTER TBC-115
Completely new Tube Branching Center for fastest T-DRILL T-fitting manufacturing ever, up to 160 T-fittings per hour.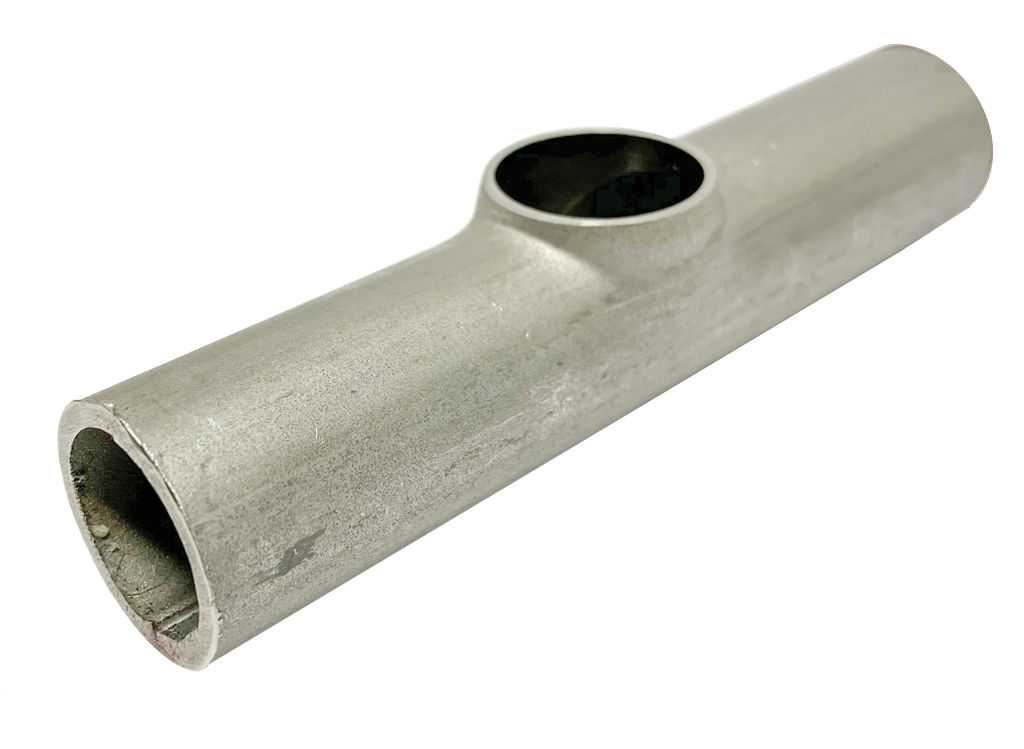 TBC-115 has a turntable with three machining units, which allow
the three steps of the process to be done simultaneously:
Pilot hole milling
Collaring
Trimming
Automatic adjustment of collaring tools according to collar size within the adjustment range of each collaring head. Emulsion lubrication for milling and trimming process results in a clean tube without chips stuck to it. TBC-115 is Industry 4.0 and online cloud system TD-Vault ready.