Varying Tasks and Financial Stability Drew Export Manager Jaakko Anttila Back to T-DRILL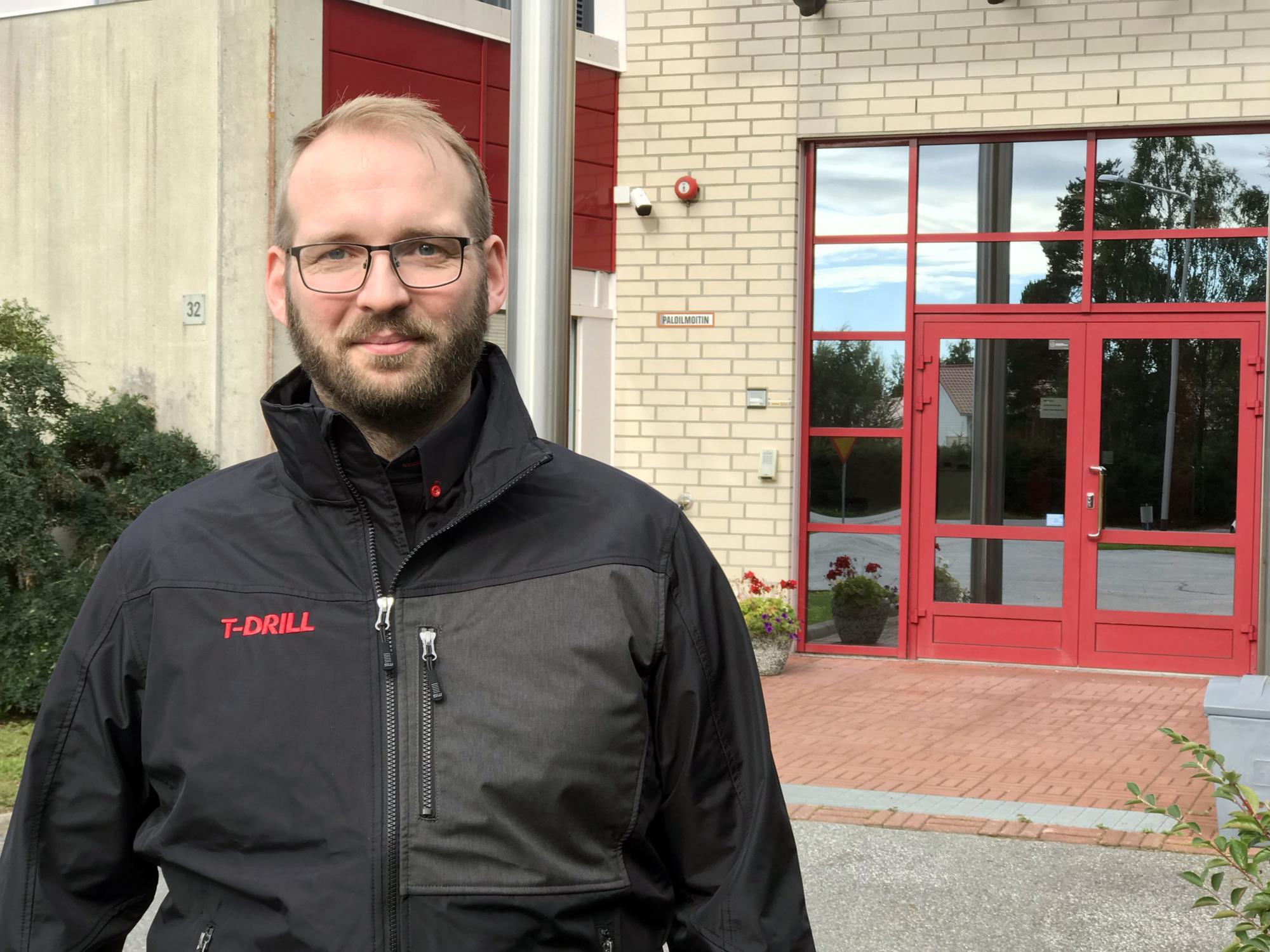 Jaakko Anttila had his first job at T-DRILL when he was just 15 years old. Having grown up in Laihia, Finland, Anttila had always been familiar with the company. Today, Anttila works at T-DRILL as an Export Manager. In the years in between, Anttila obtained two degrees and worked in different positions at different companies and even operated as an entrepreneur.
— I like variety. Having identical work days would not work for me. I have always gravitated towards positions that offer variety.
Anttila has degrees in Automation Mechanics and Electrical Engineering. He worked as a Field Service Engineer for a major Finnish company in the energy industry for 8 years and ran a business with two of his friends for a few years. Looking for stability, Anttila turned his attention to a familiar company.
— T-DRILL hired me as a Customer Service Engineer. After 3,5 years, Covid hit and I was offered a new opportunity. After working for another company for 1,5 years, I came back. I have now worked as an Export Manager since May.
Anttila feels that coming back home to T-DRILL was an easy decision. In addition to the company being so familiar to him, Anttila values the stability that T-DRILL offers.
— T-DRILL is a steady, solid company and an employer. I can rest assured knowing that the bills are getting paid.
Utilizing Personal Skills and Interests Brings Extra Variety to Work Tasks
Even though Anttila has found the stability he needed, he has not had to give up the variety he craves. As an Export Manager, Anttila is in charge of developing and supporting sales in the countries and the customer groups that are in his range of responsibility. For Anttila, the coming fall includes trips to several countries and diving deeper into his wide-ranging duties.
— We can get into as much work outside our job descriptions as we like. My work here is not just selling. We get to participate in different development projects and voice our opinions. Our personal skills, hobbies and traits are also taken into account and can become a part our work. For example, I was included in developing our CRM system due to my skills in IT.
A Modern Workplace that Offers Flexibility and Challenges
Anttila believes that varying duties are one of the greatest perks of working at T-DRILL. SMEs offer employees the flexibility that larger companies cannot.
— Working for a bigger company, the scope of your duties is very narrow. You do the job that is assigned to you and that is that. Working at T-DRILL offers me different challenges every day. It keeps my interest up.
According to Anttila, both the work culture and the workspaces at T-DRILL have developed tremendously over the past few years.
— This is an up-to-date, modern workplace. And the best of all – I genuinely like the people I work with here at T-DRILL.
Interested in joining the T-DRILL team? Check out our open positions!