Webshop open worldwide
T-DRILL's Webshop
Our online store for portable tools is now available for all the countries in the world. Not only can you buy the tools, but also tooling and spare parts for those products.
The products on our Webshop include
T-35
T-65
T-65 SS
PLUS 115
HFT
For your convenience, you can browse and search our products and the prices online and make an order and have them shipped to your location.
The link to the Webshop can be found on top at our website t-drill.com
You can also save this on your bookmarks:
webshop.t-drill.com/shop
Our online store for USA, Canada and Mexico remains the same:
t-drill.com/shop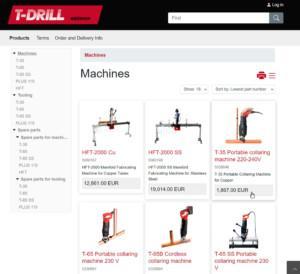 Published: May 5, 2022