Polysoude UK to Distribute T-DRILL Products in the United Kingdom
As of May 1st, Polysoude UK will take on T-DRILL sales in the United Kingdom. The companies' extending partnership will benefit both organizations as well as customers.
— We represent our company directly and work closely together with the T-DRILL team in Finland. Customers therefore receive first-hand support and can rely on us for the machine's entire lifespan, says Polysoude UK's General Manager Colin Parish.
T-DRILL's Export Manager Jukka Harju considers the UK as one of the most important areas of business for T-DRILL. The new partnership will not affect the existing British customer base. In the future, customers will be able to purchase both orbital and automated welding equipment as well as T-DRILL's tube and pipe fabrication products from the same supplier.
— Polysoude UK has a natural understanding of our technology and a customer base that is similar to ours. In addition, they have a highly skilled sales team. We are pleased to strengthen our partnership.
According to Parish, the companies have gotten off to a good start. He believes that the companies will have a successful collaboration.
— T-DRILL is a renowned, well-established manufacturer. We are optimistic about the future.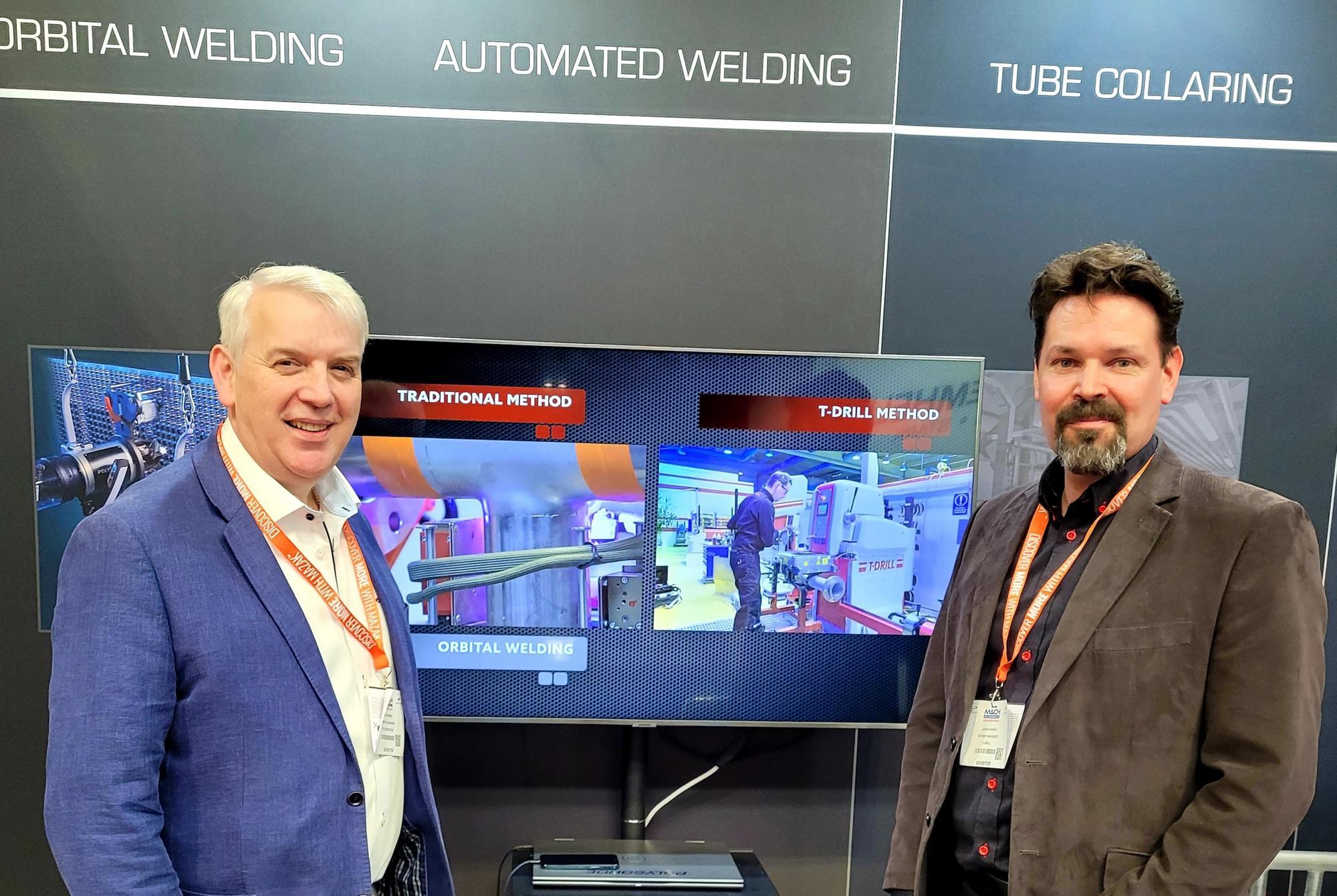 Read more about Polysoude UK here