A Lifetime with T-DRILL – Faith in Machines and Constant Development Kept Stephen Szyplinski Selling T-DRILL for 42 Years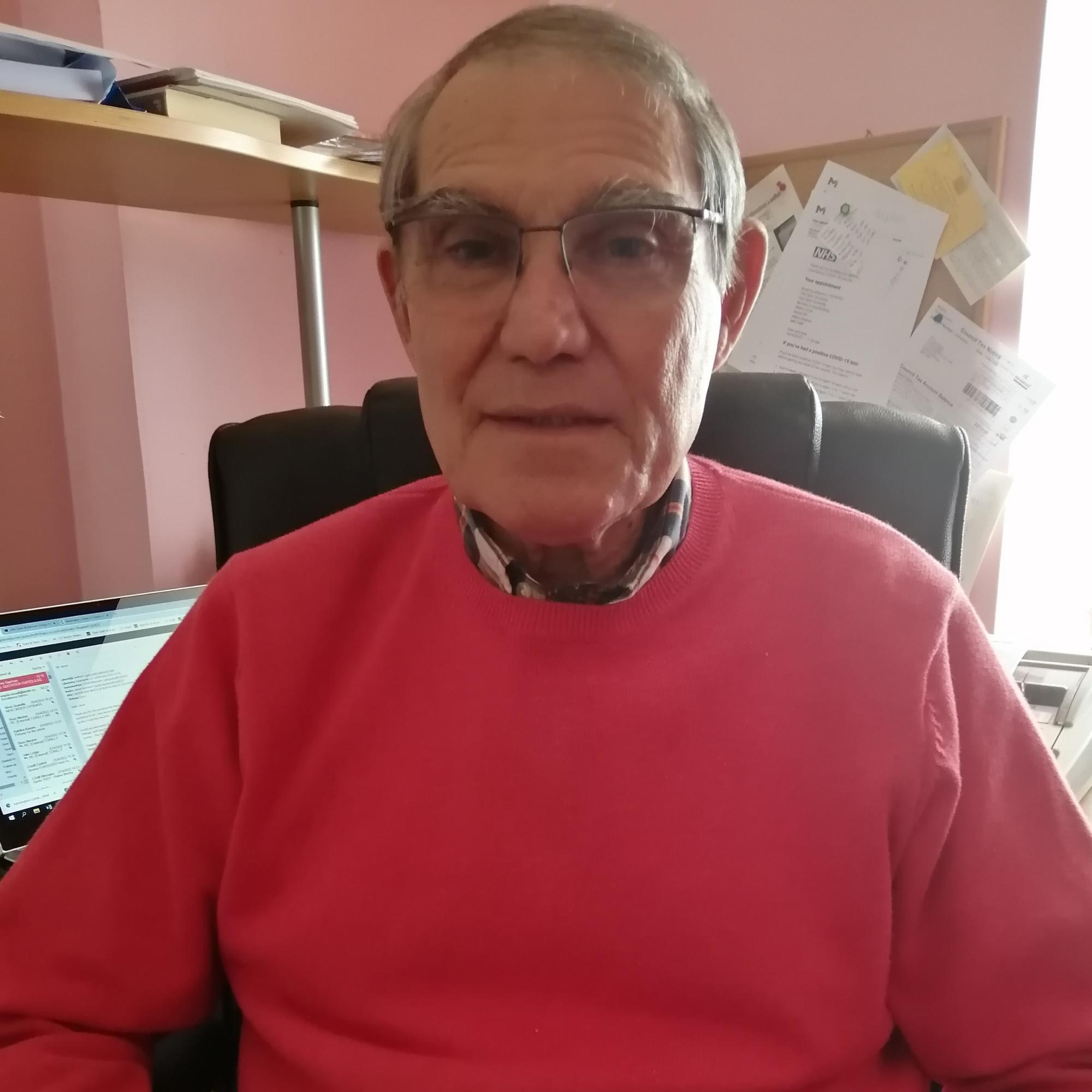 Stephen Szyplinski, T-DRILL's UK distributor, is retiring after 42 years of selling T-DRILL products. His first encounter with T-DRILL over 40 years ago was rather unusual – he saw a T-DRILL machine on the Science & Technology television programme, Tomorrow's World, that featured new products.
— T-DRILL was a go-ahead company even in the early days. T-DRILL products have always been futuristic and modern. The company has never stopped improving and growing. It has kept my interest for all of these years.
T-DRILL's CEO, Jouni Matikainen, believes that T-DRILL's constant growth has been made possible by the unique technology in their products. T-DRILL also made the bold move of internationalizing their business from the very start.
— Our products have been sold to over 70 countries. Working in an international environment brings variety to work days. It is also important that everyone's day-to-day tasks evolve over time. Everyone at T-DRILL has a chance to affect their role in the company.
Exceptionally Well-Manufactured Machines that Cover Many Industries
In 1980, Stephen saw a position for T-DRILL distributors advertised. He travelled to London for an interview and was hired. He initially only sold hand tools, but was soon asked to become a distributor for all T-DRILL machines in the UK.
— I never looked back. T-DRILL machines have always been well-received by customers – they cover many industries and offer plenty of variety. The machines are also manufactured exceptionally well. I have never had a machine returned because it did not do the job it was intended to do.
Stephen has devoted his entire career to T-DRILL. According to Stephen, what makes T-DRILL special is the people. He finds the staff incredible.
— I have worked with the most skillful secretaries and service engineers. They have made my life as a distributor easier. The Finnish are very straight and direct. Working with them has been trouble-free – I have never had an argument with T-DRILL.
"Stephen's Dedication is Humbling"
Matikainen is humbled by Stephen's faith and dedication in T-DRILL and in their products. He also admires Stephen's bravery for building his career solely on T-DRILL products.
— We genuinely value everyone who works with us – our staff, our distributors, everyone. People having such lengthy careers with us is a testament to our values being in the right place. It is also a testament to us succeeding in taking care of the people who work with us. It is humbling.
According to Matikainen, Stephen has been helping T-DRILL's new UK distributor, Polysoude UK. He finds it exceptional that a new distributor gets to start off on such a solid base.
— Stephen's knowledge and the customer base he has created is an advantage for Polysoude. Having someone like him to guide them through the first steps is like winning the lottery.
After passing on the torch to Polysoude UK, Stephen plans to keep himself busy by doing things around the house and working on his old car. Stephen's career has been a team operation with his wife Janet, who has taken care of administrative work.
— I could not have done this without my wife. The years have gone by so quickly. T-DRILL has been a wonderful company to work with. I could not be happier. I wish T-DRILL all the best. I hope they do well.
T-DRILL expresses their gratitude and admiration for Stephen's career and wishes Stephen and Janet the best of luck in the future.
Read more about T-DRILL's collaboration with Polysoude UK here